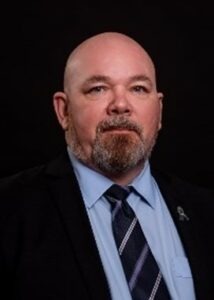 Kevin Morton has been a member of the NSW Police Force for over 30 years, joining in April 1990, and rising to the rank of Sergeant in 2004.
Throughout his career, Kevin has been a loyal and continuous member of the Police Association of NSW, taking up positions as a Branch Official at Kings Cross and the Northern Beaches PAC.
In 2010, Kevin was appointed, on a secondment basis, as a Field Organiser with PANSW. Throughout his four (4) years in this role, he assisted and gave guidance to Branches in North, Northwest, Central Metro and Southern Regions, whilst also helping members involved in Critical Incidents across the State.
In 2016, Kevin was elected as the PANSW Executive member for North West Metro 2 and in 2018 he was elected as the Vice President.
During Kevin's time as Vice President, he represented the PANSW on various committees, including the new Promotions system, THWP restructure & Optional Disengagement, and in May 2022, he was elected, unopposed, as the incoming President of the PANSW.