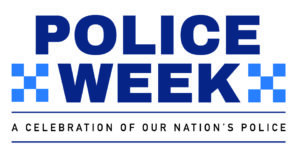 Police Week 2022 will be held across the country from Saturday 17th September with the 13th annual Wall to Wall Ride for Remembrance and will conclude on Thursday 29th September, National Police Remembrance Day.
The PFA held the inaugural Police Week in September 2018.
Bookended by the Wall to Wall: Ride for Remembrance and the National Police Remembrance Day; the event aims to draw the policing community together to participate to honor those officers who have paid the ultimate sacrifice.
Providing a unique opportunity to meet others who work in law enforcement, Australia's Police Week will draw together supporters of policing from across the country, in a range of formal and informal activities. It is envisaged that Police Week will become a major event on the law enforcement calendar.
While a focus will be on the National Police Memorial in Canberra, jurisdictions across the country will be holding events under the auspice of Police Week.
Events that will be held during Police Week include the Wall to Wall Ride, a 100km Century Bike Ride, the National Police Bravery Awards, as well as the PFA Federal Council Meeting.
For further information on the individual events, please click here.