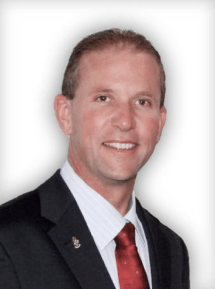 Ian has been General President & CEO of the Queensland Police Union since 2009 and is a currently serving police officer.
Ian joined the police force as it was then, in 1989 and has worked in the General Duties (Small and Large stations), Traffic Branch, Accident Investigation Squad, and in plain clothes in the Criminal Investigation Branch (CIB) and the Child Protection Investigation Unit (CPIU).
Ian heralded a new era for policing as president of the Queensland Police Union and this is demonstrated by his proactive approach to law and order policy development. He has redefined the role and involvement of police in public debate, discussion and discourse.
Ian is a champion for providing a safe working environment for police and the community.
This can be seen in the Police Union's regular policy submissions to Parliamentary Committees, Royal Commissions and Taskforces, on a diverse range of topics, such as alcohol fuelled violence, domestic violence, government and legislative structures, child abuse, mental health funding and police discipline procedures.
Ian also serves on several boards including as a director of QBANK, (formerly the Queensland Police Credit Union), WorkCover Queensland, Vice-President of the Police Federation of Australia, and a previous member of the Queensland Government's Work Health and Safety Board.
On 8 June 2020, Ian was awarded the Australian Police Medal in the Queen's Birthday Honours List.