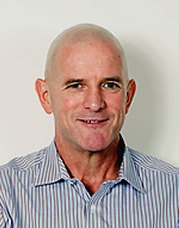 Vince started in the NT Police on the 12th January 1987 and has worked in General Duties and Criminal Investigations in Alice Springs, Ali Curung, Katherine, and Darwin. Promoted to Senior Sergeant in October 2002 Vince returned to uniform as OIC of Casuarina station before moving full time to the NT Police Association in 2003.
Vince's involvement with the Northern Territory Police Association has been extensive.
He was first elected a branch official in Katherine in 1990. Vince was then elected to the executive of the NTPA in 1995 and following on from this was elected to the position of Vice President in 1999.
In May 2001 Vince was elected President at a contested ballot however he has since been re-elected 4 times unopposed most recently in May 2011 for a four year term.
Since holding the position of NTPA President Vince has held a position on the national executive of the Police Federation of Australia. While on the executive of the PFA he has served as Treasurer from November 2003 until November 2005 and Vice President from November 2005 to November 2007. He was first elected President of the PFA on the 6 November 2007 and has retained that position unopposed since that time.
During his time as an elected official with both the NTPA and the PFA Vince sought to enhance his skills of a member advocate by completing a number of Trade Union and Management/Governance Training Courses including –
The ACTU Organisation & Education Centre Union Management course;
Police Union Executive Management, School of Labor Relations at Michigan State University;
Police Union Leadership Seminar, Labor & Worklife Program at Harvard Law School; and
Harvard University's Advanced Leadership and Management Program for senior executives in unions
Over his tenure as NTPA and PFA President Vince has also been a passionate advocate on indigenous and alcohol issues. Vince has announced he will not be seeking re-election to either of these roles in the coming months.